Raves:
This blog is about empowering baby boomers, physically, emotionally and creatively.
Rants:
We were loud and proud in the heyday of the 50's, 60's and 70's  It's time we were again. This blog is also about breaking societal stereotypes on aging by bringing awareness to the forefront on who baby boomers are and who we are not.
Attitudes:
My desire is that you will join this conversation. Along with help from you and others, including a high-heeled, gym-going, red nail polish wearing, ribbon in her hair, 93 year old woman, who happens to be my Mom, we can share tips and ideas that will propel us forward, re-shaping our own thoughts and society's ideas about us along the way.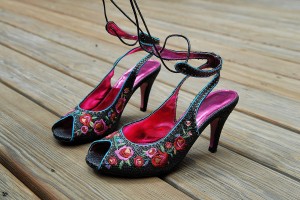 Stay tuned.  There is lots more to come…Soon!
Originally posted 2014-01-20 00:28:50.