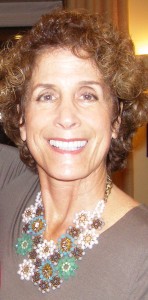 Hi.  I'm Pamela.  Welcome to my blog. I do believe there is a 'new age' view slowly emerging in the 21st century about aging.  However, if we aren't careful, we Baby Boomers will believe the hype about aging that society tends to impose upon us.  And when does a Baby Boomer believe anything society has said? Certainly not in the '60's and '70's.  We experimented and rebelled. We found our own way. So, why not now?
Along with my own observations, I have an amazing 95-year-old mother who is my role model. She continues to age with style, spirit and grace, all while maintaining a positive attitude that is infectious.    
We'll talk about everything related to growing up: relationships, style, exercise, positive attitude, love, loss, retirement, health…you name it.  Hence this blog is being written to say there is a different way, a 'new age' to aging and I want the world to know about it! 
See my re-posts at: nextavenue.org
http://www.nextavenue.org/blog/my-mother-my-inspiration
http://www.nextavenue.org/dont-expect-your-children-to-take-care-of-you
http://www.nextavenue.org/what-would-you-tell-your-35-year-old-self